Ace Alloy Wheels, 10 Years in the Industry with over 30 Years of Experience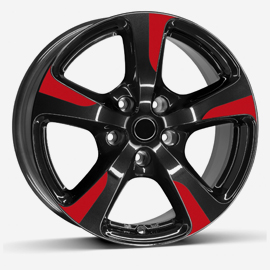 ABOUT US
Ace Alloy Wheel Repairs – The One Stop Shop
Ace Alloy Wheel Repairs is the outcome of Shane and Jason's vision. Shane and Jason who are veterans in the field of wheel repairs wanted to provide their customers with a better, more efficient quality wheel repair service and thus Ace Alloy Wheel Repairs was formed.
Our firm is highly experienced in all aspects of wheel repair and refinishing. We are a team of qualified professionals consisting of Engineers, Spray Painters and Wheel Technicians. All our staff are specialists in the alloy wheel repair field. The service team is handpicked to give the best service to our clients. Our new workshop at Mordialloc is equipped with custom built state-of-the-art equipment which will cater to all your wheel repair needs.
We provide cutting edge benefits to our clients in the form of:
Superior and latest eco-friendly painting technology
Custom-spray booths
Custom infra-red and conventional baking ovens
Pickup and delivery service for trade customers
Loan wheel service for panel shops
Fast turnaround times
Professionally trained staff
Fully trained and licensed staff for handling run flat tyre removal and refitting
In addition wheel and tyre damage assessment reports are also provided by us. We are an authorised wheel repair agency for all insurance companies. Check our services once and we are sure you will be with us forever!
OUR SERVICES
WHEEL REPAIRS
Our 30 years of experience covers all aspects of wheel repairs and refinishing. Our team is fully qualified and can provide you with the best service and advice.
PAINT
When it comes to allow wheel paint and restoration, we are professionals in Chrome Shadow, Clear Coating, Colour Matching, Customising, Gloss, Satin, or Matt finishes.
WHEEL REPLACEMENT
When it is not possible to restore your wheel back to it's normal working order, we can source new OEM replacement wheels for you.
WHEEL REFINISHING
Wheels with peeling paint, scratches or scrapings are turned anew. Repairing, priming, painting and clear coating using superior paint adhesion technology at our end gives a high quality refinish.
OTHER
Polishing
Tyre fitment Up to 28"
Reverse mount
Wheel Balancing
Replacement Tyre Supply
Replacement Wheel Supply